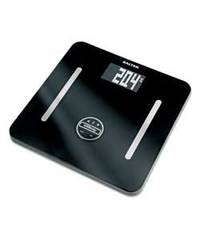 Now I realise I can only speak for myself here but I tend to find going on the scales a fairly traumatic experience. Every week you perch on them with your fingers crossed behind your back hoping the results will be favourable, whilst sucking in your stomach. Well now it seems that this tortuous experience has just taken a massive leap forward with the MiBody scale. As well as reading your weight, body fat, body water, muscle mass, BMI and BMR (umm, as well as? I thought that was pretty comprehensive) it now has a USB PC Data Tracking Device. In layman's terms, when you've had a bad weigh in you can no longer go scoff some chocs and pretend the scales were wrong, as all weigh in data is stored on a USB stick attached to the scale.
All data can be uploaded to your computer and you get to see some nicely laid out bar charts to view the varying ups and downs of your weight. 30 results can be stored per user and the results can be customised to fit your body type, as an active female will have different body fat expectations than that of a fifty year old male. It's a nice was to monitor the changes diet ad exercise can have n your body, but a little chilling to think that those weekend binges will be recorded forever.. or at least till you delete them.
£59.99 from Argos
Like that? Read this: USB Scale Tracks Your Weight So You Can't Keep Kidding Yourself Don't Have To I Overweight? Let Hello Kitty be the one to tell you…
By Zara Rabinowicz | March 13th, 2008
---
---
Must read posts: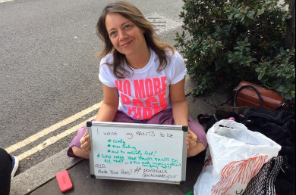 shinyshiny speaks to No More Page 3's Lucy-Ann Holmes...
---
---