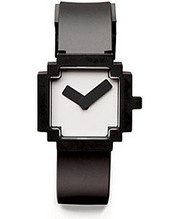 There's not an awful lot that can be said about the Icon Watch. it's a watch which looks like a desktop icon. As a result there's more than a hint of dot matrix design, but, really, that's it. As with the prettiest and best designs, I just admired it enough to want to put it on Shiny Shiny.
Oh, I guess the price and materials would be useful. It's $75 (just under £40) and made of ABS and stainless steel with a polyurethane band. Want!
Icon Watch [via Uncrate]
Like that? Read this: i-Buddy – the real virtual icon type thing | The Dali Watch is typically surreal | Hello Kitty Diamond Watch
By Staff Writer | March 18th, 2008
---
---
Must read posts: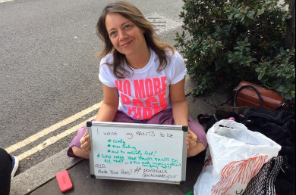 shinyshiny speaks to No More Page 3's Lucy-Ann Holmes...
---
---