Discussing some of the most frightening children's films ever this morning put me in mind of Return to Oz. It's got everything – a woman who takes off her head and swaps it, psychiatric experimentation and a very pale Dorothy character. Need more proof? Check out the Wheelers in this clip.
There really is no excuse for posting this clip except for the fact that I don't want to be the only one suffering nightmares tonight. Sozza.
By Susi Weaser | March 14th, 2008
---
---
Must read posts: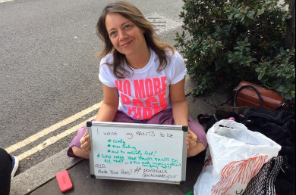 shinyshiny speaks to No More Page 3's Lucy-Ann Holmes...
---
---