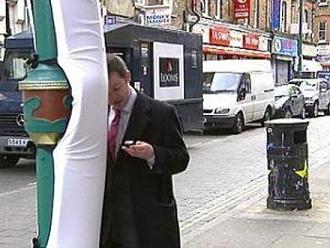 Well, we may have sub-standard customer service here in the UK, but there's one thing we do very well – stupid 'public service' initiatives. We've got heaps. This campaign is being spearheaded by the Living Streets charity, who are padding lampposts in Brick Lane to prevent "walking and texting" injuries. Presumably, from all those people texting about the amazing Ruby they just had (Brick Lane is the London curry mecca).
The charity's website says "We work to encourage more people to walk, and to ensure our streets and towns are designed to allow people to do that" presumably even if that comes at the expense of looking where you're going. Weirdly enough, it receives no funding from the Government, and relies solely on "generous donations of people who share our vision" aka mental but rich people.
[via
Engadget
]
By Susi Weaser | March 6th, 2008
---
---
Must read posts: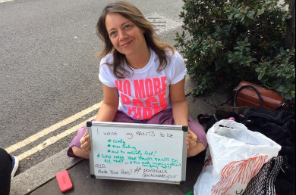 shinyshiny speaks to No More Page 3's Lucy-Ann Holmes...
---
---