Okay, YOU think of a good header for a story about how vacuum cleaners are more green the smaller they get. Actually, please do – if you give me a really good one I'll replace mine and credit you. Anyway, Morphy Richards is employing some common sense in constructing a dinky £29.99 vacuum cleaner as part of its "essentials mini" collection for single-person households. You don't need an energy hungry super massive dust guzzler for a one bedroom flat, after all, and this one even has an 'eco switch' power saving mode for lighter jobs. Downsize your life, improve your karma. Simple.
Morphy Richards [via Hippyshopper]
Like that? Read this: Shiny Video Preview: Dyson DC-16 handheld hoover with Issey Miyake style | Vortex Vacuum-Powered Vibrator: Making Housework Fun…
By Staff Writer | March 28th, 2008
---
---
Must read posts: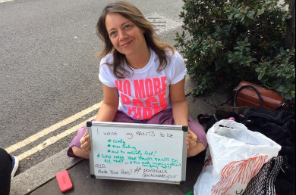 shinyshiny speaks to No More Page 3's Lucy-Ann Holmes...
---
---