If you've decided to take the plunge with an iPhone, you might be now wondering how long it's going to take you to enter all your contacts onto it manually – with the SIM card being stuck in the phone, there's no option to copy the contacts from an alternative SIM. Luckily, there is a way of doing it, without any sparkly smartphone software, and it should have you up and running within the hour.
Firstly, you'll need to pay a visit to Mobyko. This site will back-up all your SIM contacts from your old phone, storing them in case you ever lose your mobile or damage the SIM card. Once you've made that back-up, you can export all those contacts as a .csv file to your computer. From here, you need to go into Outlook and import the contacts (File/Import and Export/Import from another program/Comma Separated Values/Browse File/OK). Finally, once the numbers are in your Outlook Contacts, synch your iPhone. Hey presto – all your old contacts are now on your new iPhone.
By Susi Weaser | January 16th, 2008
---
---
Must read posts: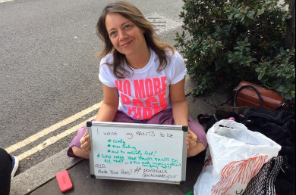 shinyshiny speaks to No More Page 3's Lucy-Ann Holmes...
---
---