I've seen the future, and it's full of jewellery. In part due to the fact that all currencies have crashed and burned so it's only possible to trade in diamonds, rubies and Topshop pearls, and part due to the inventor of this smart ring.
He's produced a ring which can store digital business cards, and then organise them in a database of contacts, when it's synched with a credit-card sized display. In order to exchange business cards, people wearing the rings just need to shake hands. Sadly, it's still in the 'wow, imagine if we all did that in 2020′ stage, but we can but hope…
[via
InventorSpot
]
Like that? Read this: The Remember-ring for memory problems
By Susi Weaser | January 16th, 2008
---
---
Must read posts: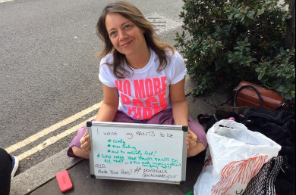 shinyshiny speaks to No More Page 3's Lucy-Ann Holmes...
---
---