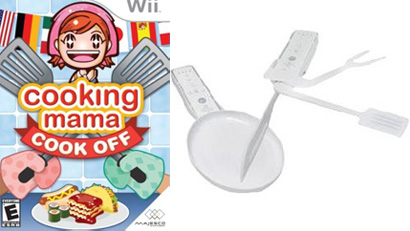 If you were one of those lucky enough to unwrap a Wii this Christmas, or you're holding out for the next batch, you'll probably be investigating the range of weird and wonderful Wii-mote add-ons out there from steering wheels to not-really-lightsabres-honest.
Well, one of the dafter and perhaps more child-friendly ones has to be this cookset to complement Cooking Mama. The cook-off game lets you simulate the creation of ten different international dishes in an attempt to prove you're the fastest and most accurate chef, with rewards in the form of extra seasonings and utensils as well as medals. A bit too soft-centred for you? Check out more in-depth Wii fun at WiiWii.
Cta Digital Cooking Mama Kit for Wii [via Popgadget]
Like that? Read this: Wii gamer glove for the terminally limp handed | Wii in 'no substitute for proper excercise' shocka | Gerwiiatrics: Get grandma her own Wii this Christmas
By Staff Writer | January 2nd, 2008
---
---
Must read posts: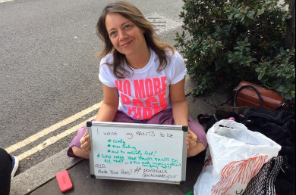 shinyshiny speaks to No More Page 3's Lucy-Ann Holmes...
---
---