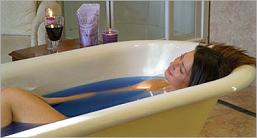 WARNING: This isn't a gadget. But I just HAD to write about it, for the pure OMG, what were they thinking?-ness of it.
This is powder that you add to your bath, which turns all that lovely hot water into gloop. According to the makers, this has the advantage of being infused with lavender, jasmine and bergomot, and the gel holds heat for three times longer than boring old bath water. As an added bonus, the gel is so thick that if you want to get out and pull the plug, you have to add a dissolver to turn it back to water. God knows what you have to add to your hair to get it looking less swamp-monstery…
If you feel your bath times are missing an essential Double Chemistry Lesson element, this is the purchase for you.
Product page: £9.95 from Firebox
Like that? Read this: Aqua Lumi bath LEDs|LCD bath alarm|Massaging bath pillow
By Susi Weaser | January 17th, 2008
---
---
Must read posts: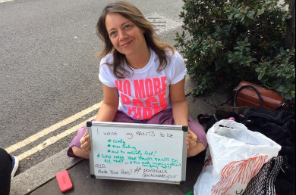 shinyshiny speaks to No More Page 3's Lucy-Ann Holmes...
---
---