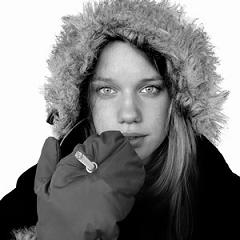 The anti smoking laws came into effect in July, which considering the reasonably good weather (for Britain) was pretty good timing for the government as it meant protests and cries of outrage were kept to a minimum. Since then we've had outbreaks of smexting and smirting across the nation, and now it's turned a little chillier what do we get? None other than the fiendishly unattractive smoking mitten. it promises to keep your hands toasty while you puff, but does have a downside of making you look like a complete loser/escapee from a mental asylum. And how did these ingenious bods come up with this ground breaking design? Umm, well they took a glove and put a hole in it. Incredible. Now you can smoke without removing your mittens, but decent society has now exiled you forever. Fabulous.
£14.99 from Cocktail Equipment
Like that? Read this: Geek Chic of the Week: Ring microphone I Geek Chic of the Week: Camera bag, sorta
By Zara Rabinowicz | January 3rd, 2008
---
---
Must read posts: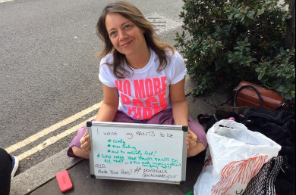 shinyshiny speaks to No More Page 3's Lucy-Ann Holmes...
---
---