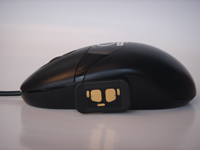 Stressful employees are not productive employees (at least, not as productive as they could be), so Optimal Office has been designed to measure and help reduce stress through a mouse with a biosensor and accompanying technology.
It's a shame the website is a bit convoluted; I pretty much felt more stressed after trying to find out the pertinent information on it. But what it comes down to is the SensDevice mouse which tracks how stressed you are, and something described as "Web 2.0 software" running on your computer which delivers a series of stress-relieving exercise recommendations to you in an unobtrusive way. It's essentially micro-training at your desk, personalised to you. Where the Web 2.0 bit fits in, I'm not entirely sure, but the mouse will keep checking your stress levels to ensure the exercises are having the desired effect. Big Brother is soothing you.
Like that? Read this: CES 2008: Nokia Eco Sensor Project | Oi! Barman! Intelligent beer mat orders you a refill
By Staff Writer | January 28th, 2008
---
---
Must read posts: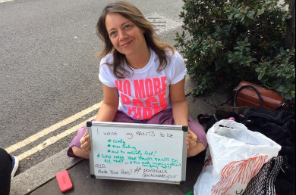 shinyshiny speaks to No More Page 3's Lucy-Ann Holmes...
---
---