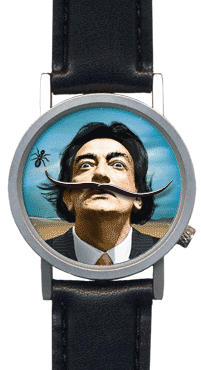 I've been a Dali fan for as long as I can remember , rejoicing in his vivid paintings and strange statues. Whether it's his fabulous Swans reflecting elephants (my favourite), or his curious lobster telephone, there's no denying the man was a genius. I love how he melds different textures and canvases together to create something otherworldly, and like how his twisted sense of humour is represented in the Dali watch. He looks so puzzled in this pic and I love how the hand/moustache just flies about haphazardly, Dalissime!
$34.95 from Unemployed Philospher [ via Fashionably Geek]
Like that? Read this: Tokyoflash 1000100101 binary watch I Personal Area Network Watch
By Zara Rabinowicz | December 21st, 2007
---
---
Must read posts: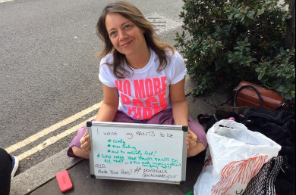 shinyshiny speaks to No More Page 3's Lucy-Ann Holmes...
---
---