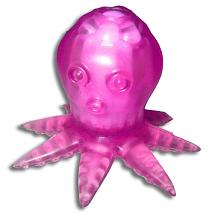 Some people say that a drunk boy is like a randy octopus, all fingers and thumbs and an uncanny knack for managing to touch you inappropriately without trying. Well this is one octopus you won't get offended by, and no it's not just the fact that it has a face. It has eight enticingly titled 'tingle tentacles', and a one speed motor buried inside. It looks worryingly like a bath toy, so no surprise- it is, being fully waterproof and rubbery. It's cheap enough that you won't mind the lack of different speeds and rhythms, and is pocket sized, for uh, fun on the go? It would make a good stocking filler, but I think it's best for throwing at friends.. and then telling them what it is once they've caught it. Oh the fun.
£9.99 from Love Honey
Like that? Read this: The Erotic car seat adds a whole new dimension to your driving I The Flower Power massager gives you flower-full vibes
By Zara Rabinowicz | December 11th, 2007
---
---
Must read posts: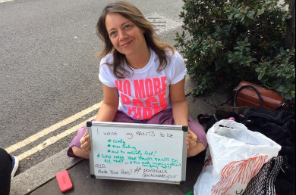 shinyshiny speaks to No More Page 3's Lucy-Ann Holmes...
---
---