Over at Tech Digest, Stu Dredge as been frantically blogging from the Nokia World Conference in Amsterdam, but naturally it was ethical shopping blog Hippyshopper that pounced on the news of the Nokia 3110 Evolve first. Producing mobile handsets is not the most eco-friendly manufacturing process but Nokia is aiming to do its bit by creating a phone with fascias made from over 50% renewable material. It also has reduced packaging, with what is necessary made from 60% recycled content. The AC-8 charger uses a whopping 94% less energy than Energy Star requirements demand, too.
Already a firm favourite with Greenpeace thanks to strong recycling policies and the auto shut-off charger which prevents you wasting energy as your phone charges overnight, Nokia is set to be in the green good books a while longer with this initiative. No release date has yet been announced for this 1.3 megapixel camera and media player packing, video streaming candybar handset.
Like that? Read this: Nokia N82: "What cameras have become" | Shiny Video Review: Nokia 6500 Classic and Slide mobiles
By Staff Writer | December 5th, 2007
---
---
Must read posts: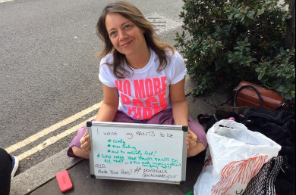 shinyshiny speaks to No More Page 3's Lucy-Ann Holmes...
---
---