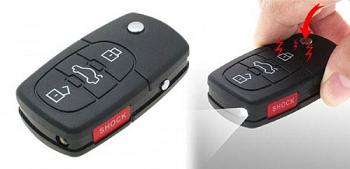 Oh, what a nice person you are. Your unsuspecting friend goes to open your car door, but oops, they've managed to electrocute themselves on your cunningly disguised car key shocker. I don't have many friends I'd just loan my car to, so I suppose you're either shocking your best friends who may find it funny, or a robber, in which case the electrocution is well deserved. All this excitement for more cash than it costs to copy your key five times. Oh wow.
$51 from Bim Bam Banana
Like that? Read this: The Erotic car seat adds a whole new dimension to your driving I Goodmans In-Car Media Player takes your iPod on the road
By Zara Rabinowicz | November 28th, 2007
---
---
Must read posts: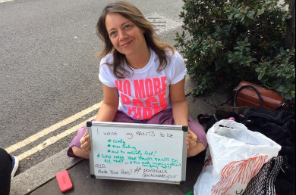 shinyshiny speaks to No More Page 3's Lucy-Ann Holmes...
---
---