I'm not sure he would approve, to be honest. An integral part of ordering a Martini is watching the mixologist shake his or her thang, in the quest for the perfect drink, surely? Having said that, this machine does make sure that the drink is served at optimum temperature (34 degrees Fahrenheit, since you ask) and I understand that is a crucial part of making the perfect Martini.
There's also the option of a stirred or a shaken drink, with the stainless steel tumbler "shaking vigorously" or "stirring gently" according to your whim. Of course, as we all know, you shouldn't shake a gin Martini – the only reason Bond apparently ordered his shaken was because it was a vodka Martini. So there you go.
Product page: Hammacher Schelemmer [via Crave]
Like that? Read this: Cocktail fountain|Personal cocktail jockey
By Susi Weaser | November 16th, 2007
---
---
Must read posts: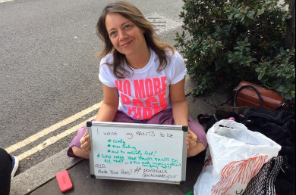 shinyshiny speaks to No More Page 3's Lucy-Ann Holmes...
---
---