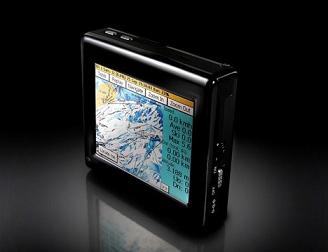 The much hated paper piste maps that always manage to tear, get soggy and provoke unnecessary stress when navigating mountainous territory may soon be a thing of the past. The Satski works like a variant of the Tom Tom, and is an interactive piste map for the novice snowboarder all the way up to the pro level. We've shown you a sneak peek of it here, so now lets get to grips with the full range of specs. The Satski uses a touch screen colour GPS system to track your route and current location, and has different settings depending on your expertise. It also can be customized yo your age group, gender and your preference of skiing or snowboarding.
The Satski compiles a record of your daily activity which you can then upload to a computer and print out a certificate of your daily stats, including distance travelled, maxiumum speed, and altitude reached. A useful feature included is a virtual Time Out like guide included on the device with directions and picture information on local activities, from B&B's to local bars, and a built in MP3 player to give you music when you get there!
The Satski also has a variety of inbuilt games to entertain you, or your kids on those long cold nights, and there is the option to play interactive games son it as well, which is great for corporate events. There's nothing like a treasure hunt with the boss, eh? The Satski is not cheap however, as it starts at a massive £1500, but you can rent it daily instead if that's to much of an investment. Daily rental is approx £28 a day and includes the ever so exciting take home CD. Well, I'm sure this will be a hit in Aspen…
Like that? Read this: Linde Werdelin ski watch I The 'Shiver' Roxy women's ski/snow safety helmet I Jet Ski Video game provides full-body workout (for kids)
By Zara Rabinowicz | October 30th, 2007
---
---
Must read posts: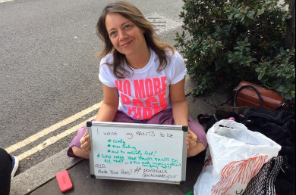 shinyshiny speaks to No More Page 3's Lucy-Ann Holmes...
---
---