We've had to retire Shiny Katie for the day, since she went to the Philips Sense and Simplicity concept show this morning. It comes round but once a year, but she never fails to be completely mesmerised by the whole experience and end up a quivering wreck at the sheer conceptness of it all.
Today, she looked at the Philips hotel room, which is actually due to see a real life unveiling at several airports around the world including Schipol in The Netherlands. It's a kind of European version of those crazy Far East pod-like rooms, featuring… mood lighting. But there's more. So much more. Go on. Click below and find out.
By Susi Weaser | October 23rd, 2007
---
---
Must read posts: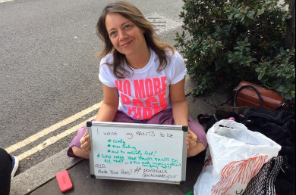 shinyshiny speaks to No More Page 3's Lucy-Ann Holmes...
---
---