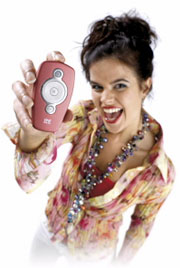 You know, I think there's only one sector of the tech world left that hasn't been infiltrated with the "pink for the girls" gadget, and that is the humble remote control. No, you know where you are with remote controls. They're always black – or silver if you're particularly lucky – chunky, and reassuringly familiar. Except, of course, when they're Pepto Bismol pink, curvy, and designed to fit in the palm of your hand…
This is the new zapper from One for All, and it has seven basic keys, allowing you to switch your TV on and on, adjust the volume, etc. It works with most TVs and is one of the first remotes to operate with energy-saving AAAA batteries, which are included. It's £9.99, and just in case the pink is just too much for you, it's also available in black.
Like that? Read this: Shiny Video Review: Logitech Harmony Remote Control | CES 2007: Wii-like remote control | Zicplay iPod remote control
By Staff Writer | October 24th, 2007
---
---
Must read posts: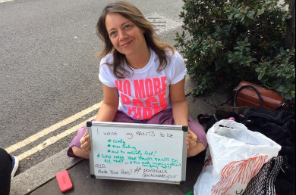 shinyshiny speaks to No More Page 3's Lucy-Ann Holmes...
---
---