Something is stirring in the depths of the Googleplex. The Gods of Search, dismayed by Facebook's conversion to Microsoft, are angry. And clever. And stealthy. Their creature's code name is "Maka-Maka", and its aim is to wrap its gooey tentacles about Reader, Mail, Calendar, widgets and more and draw them all together…
The first announcements from Google regarding a gradually unveiled social networking system are expected next week. Google's existing network, Orkut, has literally millions of visitors worldwide, but only 500,000 in the US, and as a network for social applications and interaction, the US couldn't be a bigger prize. There will be "activity streams", a clutch of open source APIs that make Facebook look like it's wearing a chastity belt, and more that has only thus far been hinted at. Google doesn't aim to have a network to draw people to, but to be the network that everyone depends on. The web is their platform. Google has its hooks in you and all it needs to do is begin the mammoth task of pulling it all into one. Watch this space.
[via
TechCrunch
]
Like that? Read this: Ask.com takes aim at Google's privacy parts | Do you give good Google- when your online life affects your career prospects | Google Street View going for a thong
By Staff Writer | October 29th, 2007
---
---
Must read posts: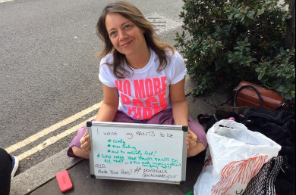 shinyshiny speaks to No More Page 3's Lucy-Ann Holmes...
---
---