JiveBox: it sounds exciting (well, who wouldn't want a big box o'jive?) and, indeed, it is exciting – assuming, of course, that you're the kind of person who becomes excited by 5.25 inch (135mm) Hi-X subwoofers, Digital Signal Processors which manages all of the different technologies included in the speaker system and other audio goodies.
The JiveBox is packed full of patented technologies, including a ClassHDO amplifier, providing an output of 90 watts RMS: it promises to reduce sound distortion, deliver a clearer, louder performance and the overall size of the amplifier is significantly smaller than many others on the market. It recharges your iPod as it plays, and also has an an angled LED light bar that lights up in red, blue and green.
Like that? Read this: Speaker stilettos | iPod speaker bag | GEAR4 BlackBox sleek Bluetooth stereo speaker available now
By Staff Writer | October 30th, 2007
---
---
Must read posts: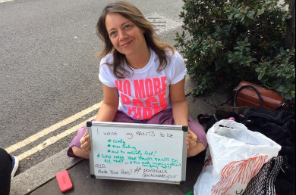 shinyshiny speaks to No More Page 3's Lucy-Ann Holmes...
---
---