Sudoku fans of the world rejoice as geek chic has now set it's beady eyes on the much loved (or hated, it's you call) number game, and turned it into a sexy little necklace so you can show the world that it's your thing, whilst still remaining the height of cool. This quirky necklace hangs is mounted on a silver tone frame, and fasteners with a sterling silver lobster claw. some of the numbers are already handwritten in to give you a head start, just don't let over eager fans write on your chest. It's $24.95 from Bright and Bold.
Like that? Read this:3D Sudoku cube | Sudoku toilet roll for your littlest room
By Zara Rabinowicz | October 22nd, 2007
---
---
Must read posts: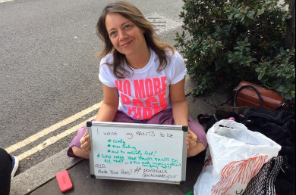 shinyshiny speaks to No More Page 3's Lucy-Ann Holmes...
---
---