Freecom has married the digital internet radio and MP3 streamer in the form of the MusicPal. As you probably already know, Internet radios give you the freedom to pick from over 5,000 stations and when you add this to your own collection of MP3s, that's a lot of music. PC and Mac compatible, the portable device has a built-in speaker and can be connected to an audio system or amplified speakers for a richer sound quality too. It's a simple way to move your stored music around the house while giving yourself the freedom to listen to other things. The radio feature is what was sadly missing from the Philips audio streaming system we reported on a couple of weeks ago.
Like that? Read this: Heaven Awaits: BitTorrent versus Streaming Internet Telly | Apple TV and YouTube to make beautiful streaming together
By Staff Writer | October 29th, 2007
---
---
Must read posts: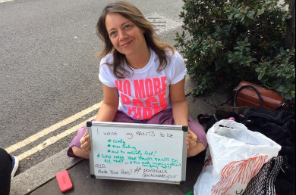 shinyshiny speaks to No More Page 3's Lucy-Ann Holmes...
---
---