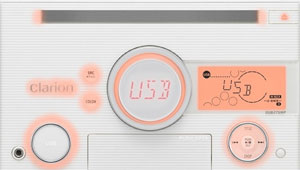 I don't know about you, but almost every single car radio I've ever seen in my life has been either black or grey. And boring. Not this one, though. This one, you see, is white and pink – and there's nothing "boring" about white and pink now, is there? It's by Clarion, and is also available in either black and blue or grey and blue, with 728 different shades of LED to choose from, so you can't claim you're not spoiled for choice. It has the usual AM/FM tuner, CD player and the ability to add a Bluetooth dongle, plus a slightly 80s vibe that'll make you either love it or hate it. At least it's not grey, though.
Product Page | [via Akihabara News]
Like that? Read this: Sonnet Launch iFreq – In car FM transmitter for iPods | Sony's ICF-M55 pocket radio is pretty in pink | Bush gives DAB radio the light touch(screen)
By Staff Writer | October 12th, 2007
---
---
Must read posts: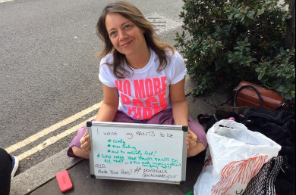 shinyshiny speaks to No More Page 3's Lucy-Ann Holmes...
---
---