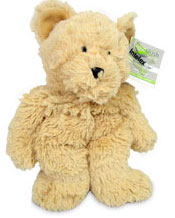 Everyone likes something hot and, er, furry, to share their bed with off a cold winter's night, and the Beddy Bear is certainly both of those things. Best of all, if Beddy Bear isn't hot enough for you as he is, you can just stick him in the microwave and heat him up – and who doesn't love a bit of microwaved bear, I ask you? He stays warm for hours, too, and has also been spritzed with lavender oil, so that he'll smell nice when you cuddle him. And he's cute – enough said.
Like that? Read this: MP3 teddy | iTeddy – a teddy bear with a media player in its tummy | Rescue a glowing Gloe Bear teddy today!
By Staff Writer | October 29th, 2007
---
---
Must read posts: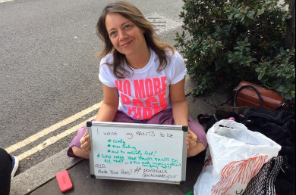 shinyshiny speaks to No More Page 3's Lucy-Ann Holmes...
---
---