So, we thought we'd have a little fun. We put Zara in a room with Katie, armed them both and, well… just take a look. Not so much Alien vs Predator as a couple of squeaking squirrels but video review gold, we reckon.
Shocking Guns from I Want One Of Those
Like that? Read this: Tampon Taser Gun – sometimes my job is too easy | Bulletproof Baby presents: the Toddler Taser
By Staff Writer | September 4th, 2007
---
---
Must read posts: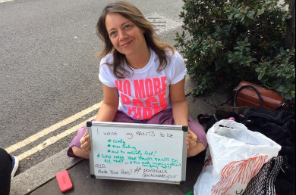 shinyshiny speaks to No More Page 3's Lucy-Ann Holmes...
---
---