Friday video fun is normally a passive, click here, watch some otters swimming round holding hands, type of activity. But not today. Today Video Fun comes courtesy of FIQL, which is a site that allows you to share your playlists. And now, it allows you to create a video reel of all videos for the songs on your playlist – like a YouTube/iTunes mash up. The video below is one I quickly put together from my iTunes library, but putting together your own takes about 5 minutes. And once it's created, they provide the code so you can embed it in your own blog. Hours of fun for everyone.
[Via
Tech Digest
]
By Susi Weaser | September 21st, 2007
---
---
Must read posts: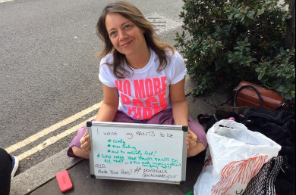 shinyshiny speaks to No More Page 3's Lucy-Ann Holmes...
---
---