I'm not a vegetarian but do think if I had to kill my own meat I'd change my mind right quick. That being the case, I think the CrustaStun electronic crustacean stunner is wack. Place your lobster in the brine-filled basin, close the lid, and zzzzt! A 110 volt shocks the lobster into submission in five seconds. According to CrustaStun's makers, this killer of seafood is "wholly endorsed by [unnamed] Animal Welfare Organisations throughout the world." Would that be the Organization of People Who Love Tasty Seafood with Butter?
$2000 for restuarant model with a home zapper forthcoming [Product page]
Relates stories: Home appliances | Escargot Kitchen Timer
By Kimberly | September 21st, 2007
---
---
Must read posts: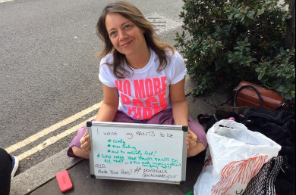 shinyshiny speaks to No More Page 3's Lucy-Ann Holmes...
---
---