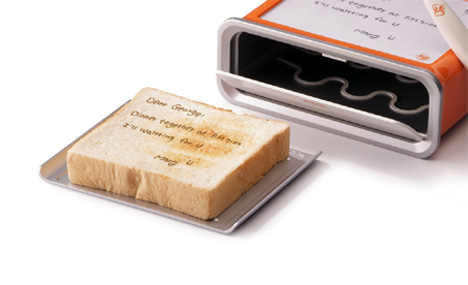 Having trouble getting your message across to those you live with? Or do you find that your husband often forgets, well, everything? Why not put your message on that someone's breakfast?
No, I'm not suggesting you get some strange alphabetic cereal, you can brand your important messages on a slice of toast with this utterly bizarre design from Sasha Tseng. It seems to only be a concept as yet, but fingers crossed it gets made and you can make people spit out their morning coffee with your hilarious quips. View Sasha's website here.
Like that? Read this: Prototype of the Week: Transparent Toaster | Radical Six Part Toaster
By Orla Doherty | September 7th, 2007
---
---
Must read posts: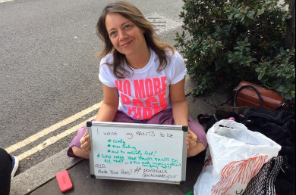 shinyshiny speaks to No More Page 3's Lucy-Ann Holmes...
---
---