You know, as much as I don't agree with parents leaving young children unattended there comes a time to let go. I was one of those nice (okay, dull) children who pretty much told my parents where I'd be and when I'd get back and more or less stuck to it, so maybe that's why I'm not fussed about gluing tracers to the kids I might one day have.
Still, if your bundles of joy aren't being quite so honest with you, then Buddi will help you trace them. The GPS trackers can be traced on Buddi's website to within 3m accuracy, and also have an emergency services panic button built in. But… if they're not telling you where they are in the first place, what makes you think they'll carry this around? I'd just strap it to the cat – oh, wait, there's a PetBuddi for that anyway. £299 for the gadget, £240/year for the subscription.
[via
WebTwitcher
]
Like that? Read this: GPS shoes for the oldest profession in the book | Dandella Points the Way with GPS
By Staff Writer | September 21st, 2007
---
---
Must read posts: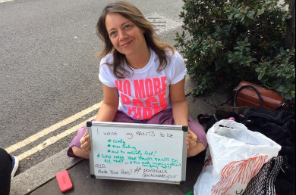 shinyshiny speaks to No More Page 3's Lucy-Ann Holmes...
---
---