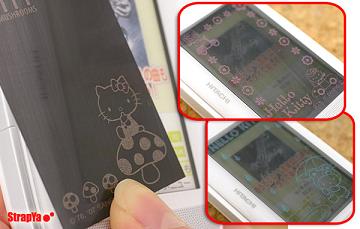 Far be it from me to rain on the Hello Kitty parade as I believe that others do it so much more effectively and here is another pointless product that jumps on that bandwagon. It's a sticker ladies and gentlemen, but not just an ordinary cat decorated piece of tat, no this is a special sticker, a Hello Kitty Mail Peeping Block and Display Protect Sticker to be precise, which will stop people from reading your texts over your shoulder. One might think you'd notice someone trying to spy on your phone, but now even that small worry is gone, as the sticker cancels any reflection, and makes it impossible for others to read, in the same way, say, as holding your hands over it would do.
$8.58 from Strapaya
Like that? Read this: Hello Kitty phone I Hello Kitty roll up piano
By Zara Rabinowicz | August 1st, 2007
---
---
Must read posts: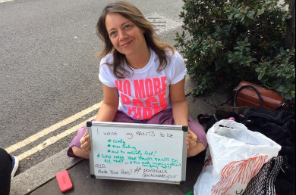 shinyshiny speaks to No More Page 3's Lucy-Ann Holmes...
---
---