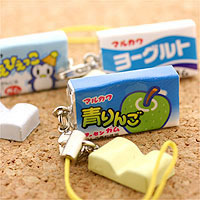 There's nothing like a useless novelty phone charm to get me excited and this one is even more useless than usual. It doesn't tell the time,flash when my phone rings or even amaze me with kitsch cuteness; no instead it purports to be a retro style chewing gum wrapper, complete with fake gum. The pointlessness of this particular device completely overwhelms me and I fall vacantly into a pit of terrible gadgets that don't do what they're meant to, and are mostly a disconcerting shade of pink. Oh well, at least it wont get stuck on the bottom of your shoe.
$1.70 from Strapaya
Like that? Read this: Planetarium cell phone strap I Drunk man cellphone strap
By Zara Rabinowicz | August 7th, 2007
---
---
Must read posts: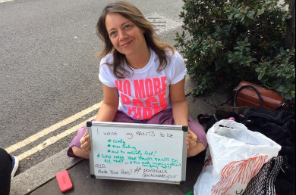 shinyshiny speaks to No More Page 3's Lucy-Ann Holmes...
---
---