Homersapien very possibly gets the better of Zara when they go head to head. D'oh!
Like that? Read this: Celebrate The Simpsons Movie with the best Simpsons-themed gadgets | Turn yourself into a Simpson on The Simpsons Movie website | Friday Video Fun: The ultimate intro to The Simpsons
By Staff Writer | August 3rd, 2007
---
---
Must read posts: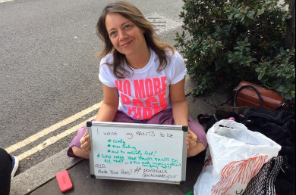 shinyshiny speaks to No More Page 3's Lucy-Ann Holmes...
---
---