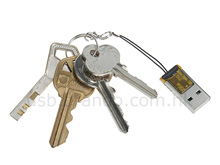 I'm a big fan of small gadgets, as not only are they very portable, they're super cute, and the fact that this mini card reader can also double as a strangely attractive phone charm/keyring, is a definite plus for me. It weighs just 3 grams, and reads Micro SD cards and T-Flash. It has an easy plug and play installation and is powered via USB, with a transfer rate of up to 480 Mbps. In an office where we perpetually seem to lose out card readers this device would be a godsend as we could just attach it to our mobile, and then always have it close by.
$11 from Brando
Like that? Read this: Pocket card reader I Pocketscan card reader
By Zara Rabinowicz | August 2nd, 2007
---
---
Must read posts: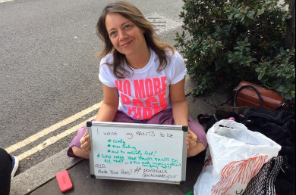 shinyshiny speaks to No More Page 3's Lucy-Ann Holmes...
---
---