USB drives are all well and good, but they're not much use to you if other people can get their hands on them and steal all your data. Dedicated thieves will still be able to get their hands on this Padlock drive from Corsair, but much good may it do them, because this device is like the Alcatraz of storage, with only those who know the password (or, in this case, PIN) being able to get the data out of it. Claiming to be "impervious to brute force, hacks or keystroke loggers", it can nevertheless be unlocked quickly and easily by its rightful owner, using a PIN entry system. It provides up to 2GB of storage, and locks automatically when you close it, making it instantly impenetrable. Apparently.
Like that? Read this: 'In the Pink' USB flash drive | Microdia Micro-Flash Fruity – your USB drive stinks! | Diamond drives
By Staff Writer | August 17th, 2007
---
---
Must read posts: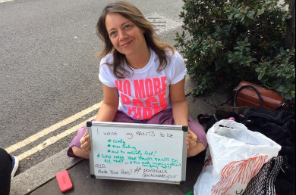 shinyshiny speaks to No More Page 3's Lucy-Ann Holmes...
---
---