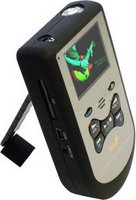 Hippyshopper has some welcome eco news for us today: the maker of the world's first wind-up radio, Trevor Baylis, has taken his invention and delivered another world's first: the wind-up MP3 player. This clever unit needs only a one minute burst of elbow grease to deliver 40 minutes of juice; no more coming to a grinding halt on a long flight.
It's more than just a music player, too. The product description on the Ethical Superstore website has it as playing music and video on a 1.8″ screen as well as being an FM radio, torch, sound recorder, photo viewer, mobile phone charger, ebook viewer and data storage device. That's not bad for £170, but bear in mind internal memory is just 2GB, so you'll have to get an SD card to extend that.
Like that? Read this: Shiny Video Review: Freeplay Energy Indigo Wind-up Lamp | Wind-up phone charger | Eco-friendly gadgets
By Staff Writer | August 10th, 2007
---
---
Must read posts: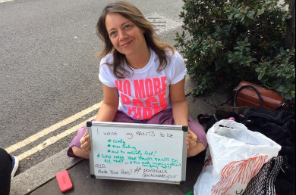 shinyshiny speaks to No More Page 3's Lucy-Ann Holmes...
---
---