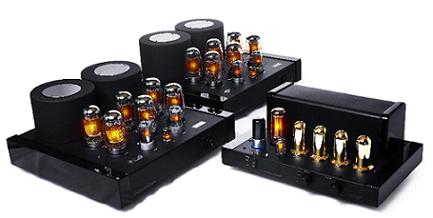 ..and costs a small chunk of the earth, too; well, £5000. But look at it. Wow. I was tempted to post this under a "guess what this is" header and let the suggestions roll in, but I thought I'd indulge in a little quiet audio design worship instead.
Moving on from the iTube ValveDock, Fatman has created an amplification system that pumps out 200 watts per channel. An iTube Controlroom vacuum tube preamp boosts the source signals which are picked up by a pair of iTube Engineroom monoblocks. It's each one of these that unloads the 200 watts of listening power on the audience.
The specs more or less speak for themselves, but there was one part of the press release I wanted to share with you as it made me giggle: Fatman is, as ever, realistic enough to realize an iPod may be one of the sources, but respectfully suggests Lossless is possibly the most appropriate file format for a £5000 valve amp! Here are the numbers in all their glory for audiophiles who like to see the full spec:
Type: Class-A full-function vacuum tube preamplifier
Vacuum tubes: 12AX7x4, 12AT7x1, 6P6P x 1,5Z3Px1
Frequency response:10-30KHz ± 0.5dB
Distortion: ≤0.05%
Signal to noise ratio: ≥93dB
Signal to noise ratio(MM):-75dB
MM gain: 39dB
Dimensions: (L x W x H): 340x290x160mm
Weight:12 k
Like that? Watch this: Shiny Video Review: Roth Audio Music Cocoon and Fatman Fatboy Speakers | Shiny Video Review: Scandyna Micropod and Drop Speakers with The Dock
By Staff Writer | August 20th, 2007
---
---
Must read posts: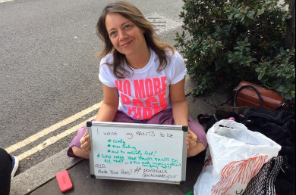 shinyshiny speaks to No More Page 3's Lucy-Ann Holmes...
---
---