I'm going to be completely honest with you: there is absolutely no point to this Pacman helmet whatsoever, as far as I can see. It doesn't conceal a built-in MP3 player, there's no Bluetooth headset in the ear area, and although it looks a little like a safety helmet, it will do absolutely nothing to protect your noggin. (Or not much, anyway). I don't think it even counts as Geek Chic, because although it's got the "geek" part covered, it's not quite so hot on the "chic" bit. So what does it do? Well, it makes you look like you have a giant Pacman on your head. Isn't that enough?
Product page | [via Gear Live]
Like that? Read this: Pacman for your ears | Pacman belt from Truffleshuffle | Pacman ghost hat and scarf set

By Staff Writer | July 25th, 2007
---
---
Must read posts: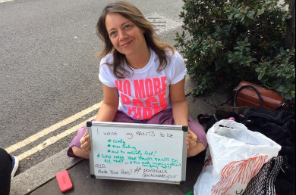 shinyshiny speaks to No More Page 3's Lucy-Ann Holmes...
---
---