Handbag lovers of the world, rejoice! You can now indulge your love of bags while sitting at your computer, thanks to these USB handbag sticks designed by Russian designer Dima Komissarov. Unlike many fancy flash drives, which just sit there and look pretty, however, there's an interactive element to these ones too, as the little handbags will start to inflate as you add files to the drive. So, the fuller your flash drive, the fuller your handbag. What could possibly be better than that?
Dima Komissarov | [ via Geek Sugar ]
Related: 'In The Pink' USB Flash Drive | Pirates of the Caribbean flash drives from A-Data | USB flash disk with LED and laser
By Staff Writer | June 13th, 2007
---
---
Must read posts: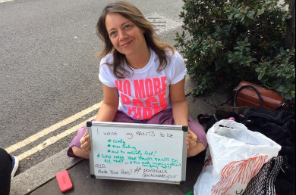 shinyshiny speaks to No More Page 3's Lucy-Ann Holmes...
---
---