The last iBall we featured here was, predictably, an accessory for your iPod. This one has absolutely nothing to do with iPods, but everything to do with mobile phones and, more specifically, with text messages. This little gadget, you see, is designed to display your text messages, and it uses 85 LED bulbs to do it. The globe has its own mobile SIM card, and you can send messages to it from any SMS enabled phone. If you're looking for a cool toy for your home, though, bad news: it costs $2,225.19.
Product Page | [via The Red Ferret]
Related: SMS patient messenger service from TMC | Spinvox: Get your Voicemail via SMS | Church of England launches a text messaging service
By Staff Writer | June 26th, 2007
---
---
Must read posts: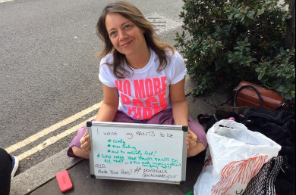 shinyshiny speaks to No More Page 3's Lucy-Ann Holmes...
---
---