A completely silly product to cap off a completely silly day in Shiny Towers listening to '80s cheese music, eating donuts and acting like huge hyperactive morons. Hurrah for Fridays! The pig barbecue from Traeger is as good as any other grill, except, well – lookit, lookit! It's all pink and cute and shaped like a pig! It also has 418 sq. inches of cooking surface, an internal hopper, stainless steel door handle, viper casters and a multi-position digital thermostat control. It's $1,599 – just don't go cooking any pork on it, whatever you do.

Traeger (via Spluch).
Related: Pink portable barbecue | Bespoke ceramic barbecue from Kamado | USB George Foreman grill
By Katherine Hannaford | May 18th, 2007
---
---
Must read posts: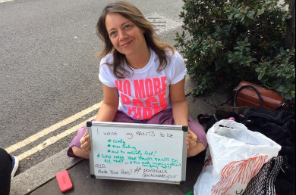 shinyshiny speaks to No More Page 3's Lucy-Ann Holmes...
---
---