Toyota really come into their Japanese-own with this new form of "personal mobility", which is designed to "inspire the individual". I'm going to stop with the quotation marks at this point.
The best thing about this is the incline feature. This picture on the left is how it sits when you're going at a sensible speed. The one on the right is when you've got your foot to the metal. Sadly, it has 'concept' written all over it, but you can see it at the Science Museum in London, where they are celebrating 100 years of making plastics. Yay!
Product page: Toyota press release
Related stories: Saab hybrid concept car¦Toyota X concept car
By Susi Weaser | May 24th, 2007
---
---
Must read posts: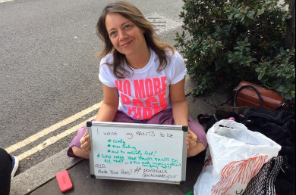 shinyshiny speaks to No More Page 3's Lucy-Ann Holmes...
---
---