Yes, the Curve already! Never let it be said that we're slow to get our hands on the latest goodies. Katie and Alex are seduced by the super-sleek new BlackBerry.
Related posts: BlackBerry Embraces Its Curves|BlackBerry Pearl Review|Let BlackBerry Tell You What's Hot With The B-List
By Staff Writer | May 9th, 2007
---
---
Must read posts: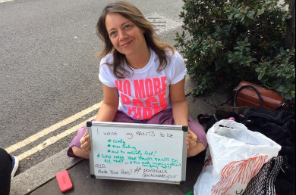 shinyshiny speaks to No More Page 3's Lucy-Ann Holmes...
---
---