Do you worry about the environment? Have you discarded your previous games console, but are now ridden with guilt regarding your blatant disregard for filling up the world's landfill sites? Are you lacking in places to sit down in your house? Well, these Reese chairs are the answer.
Made from recycled PS2 casings, every chair diverts 2.3kg of used plastic from landfill. They're designed to be easily disassembled and recycled all over again, perhaps into some kind of robot or perhaps a sleeping bag this time. You can pick one up for £99 each (who said having a conscience was cheap) but only on pre-order. You'll have to wait til September to actually rest your laurels on one – perhaps because not enough people are discarding their PS2 for a PS3 yet?
Product page: PLI Design [Via Hippyshopper]
Related stories: Recycle your mobile on Mopay¦Top 5 eco-gadgets
By Susi Weaser | May 14th, 2007
---
---
Must read posts: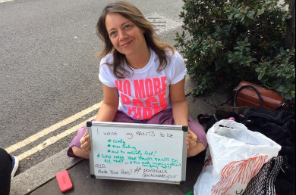 shinyshiny speaks to No More Page 3's Lucy-Ann Holmes...
---
---