Disney's new Mix Central is a wonderful concept for kids, but is going to ruin many quiet afternoon for their parents. Disney Mix Central gives children access to safe music, so parents don't have to worry about the content their downloading, and features kiddie favorites like the soundtrack to High School Musical, all for 99cents a song. The system is set up for kids to download, and parents to pay, however, a system launching later this year will allow kids to have pre-parent-paid credit to prevent kids from waking you up at 5:00am begging to know your credit card details to download the theme song from That's So Raven. Disney Mix Central is compatible with systems that support Windows digital rights management, and most non-Apple MP3 players, which means no iPod for you, but Disney Mix naturally has it's own line of MP3 players.
[via
USA Today
]
By Cate | May 9th, 2007
---
---
Must read posts: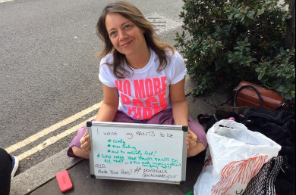 shinyshiny speaks to No More Page 3's Lucy-Ann Holmes...
---
---