We reported on the launch back in January, and LG are now formally announcing that the BH100 dual Bluray HD-DVD player will hit UK shops in May. It will not be a particularly economical proposition, with a recommended retail price of £1000.
Last time we contemplated MySpace. The survey overwhelmingly said Nay. So it seems sensible to turn our thoughts to a home entertainment, sitting-on-the-sofa-refusing-to-talk-to-anyone device. Given the cost, is it worth getting a dual player when full interactivity will not be available on HD-DVDs and it won't double up as a CD player? Or, if you're very short of space (or are, like me, stolidly refusing to make a decision on your favourite format of the future), could it be a convenient, if costly, compromise? Yay or Nay?
Trashionista
,
Hippyshopper
,
Corrie Blog
,
Catwalk Queen
,
Kiss and Makeup
,
The Bag Lady
,
Shoewawa
and
Bridalwave
too!]
By Staff Writer | April 18th, 2007
---
---
Must read posts: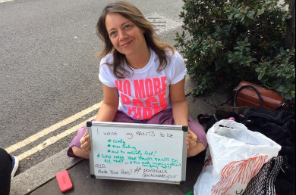 shinyshiny speaks to No More Page 3's Lucy-Ann Holmes...
---
---