Night time navigation need no longer be a hit or miss affair with the Light Wave rail lights adorning your surfboard you can hang 10 and pipeline in illuminated glory. Comes equipped with replaceable (and presumably waterproof) batteries, and a hand operated dimmer switch, to set the mood with all those surfer boys. The lights herald a new age in night time surf, promising a safer more entertaining experience, with heightened visibility. Let's just hope it doesn't attract all those sharks out there.
$2950 from Santa Cruz Light Wells [via Coolhunting]
Related Posts: Web Surfing GadgetI iJoy Board Motorized trainerIWireless Surfing
By Zara Rabinowicz | April 24th, 2007
---
---
Must read posts: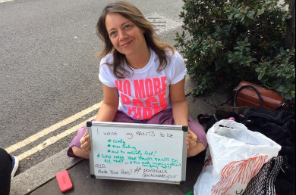 shinyshiny speaks to No More Page 3's Lucy-Ann Holmes...
---
---