Meet Roborior, your loyal guard robot who will stop at nothing to protect your home while you're away. Not only will he keep his watchful eye on your house using infra-red sensors to detect break-ins, but he will take photographs of the intruder, exposing their crime to all and ensuring retribution. If instructed, he will immediately call your 3G phone with a live video screen of the atrocities being visited upon your home. He will do all of this while glowing purple, blue and orange. I'm not sure why.
Roborior is available only in Japan currently, but sales are high and we live in hope that some day, we too can have loyal armies of purple glowing house guards.
[via
Plastic Bamboo
]
Related Posts: Bittorrent Robot I Cutesie Chick Robot I Aquabot Pool Cleaner
By Staff Writer | April 17th, 2007
---
---
Must read posts: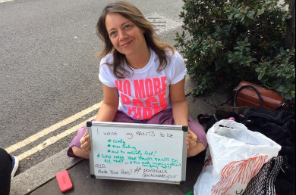 shinyshiny speaks to No More Page 3's Lucy-Ann Holmes...
---
---