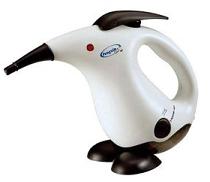 As we all know, anthropomorphising our gadgets makes even the most mind-numbing household chores interesting. There's a reason Henry the Hoover has a face, and I believe there are people who make a heap of money selling cute face covers for Roombas. That is, presumably, the reasoning behind this Penguin Steam Cleaner, which, to be honest, looks unlike any penguin I've ever seen.
I wasn't even sure what you used a steam cleaner for, previous to this 'penguin' being brought to my attention (the name 'steam cleaner' was no help to me). Apparently, this little Arctic-dwelling bird will clean everything from fabrics and furnishings, to windows and surfaces. And it's implied that it's waaaaay superior to just plain old room temperature water, and I believe it, because penguins don't lie.
Product page: £24.99 from Amazon
Related stories: Animal covers for your Roomba|Anthropomorphic headphone holder
By Susi Weaser | April 24th, 2007
---
---
Must read posts: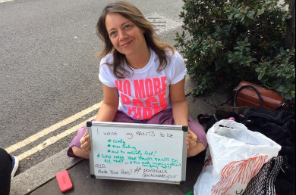 shinyshiny speaks to No More Page 3's Lucy-Ann Holmes...
---
---