Belts are a good way of holding up trousers – preferable to braces, rope and definitely to staples. But they're seldom a talking point (I originally typed 'stalking point' there – how Freudian….). Thank god, this is one world problem with a solution – one of the belt buckles from Think Geek.
You can get yourself an old-skool Nintendo controller, Darth Vader or the international symbol for Transformers, all of which will have you rocking the nerd look much harder than that person next to you in your computer class.
Product page: ThinkGeek
Related stories: Geeky knickers|Lego make-up case|Cylon jewellery
By Susi Weaser | April 25th, 2007
---
---
Must read posts: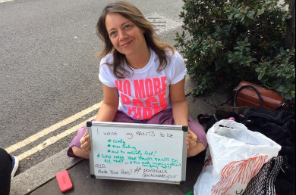 shinyshiny speaks to No More Page 3's Lucy-Ann Holmes...
---
---